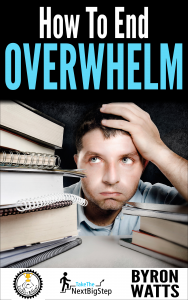 How To End OVERWHELM is the solution that many people desperately need to continue living life and growing to be the best you can possibly be in your life.
How to End OVERWHELM is one of the steps of LifeShift Action Blueprint™ and
an introduction to the tools, skills, techniques and strategies of LifeShift Academy™.
Begin your journey of discovery and freedom with this specially packaged introduction to the LifeShift Academy™ LifeShift Action Blueprint™.
Make a commitment to a Bigger and Better Future. Bring your gift and Vission™ to life!
Begin your journey to a new LifeShift™ pattern of success. Unleash Your Potential!
Invest in You and the ones you love Today.
Note:
If you prefer Reading on Kindle™ make sure you Click here!
If you prefer Smashwords™ make sure you Click here!
Amazon, Kindle, Kindle Fire, the Amazon Kindle logo and the Kindle Fire logo are trademarks of Amazon.com, Inc. or its affiliates.