The Kindle Edition products we have available are listed here for your convenience.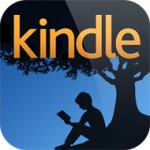 Kindle format commonly refers to an eBook format supported by Kindle devices or software running on a number of platforms enabling you to read your book anywhere.
—
Amazon, Kindle, Kindle Fire, the Amazon Kindle logo and the Kindle Fire logo are trademarks of Amazon.com, Inc. or its affiliates.